Caldwell Ghost Walk, 
Grover Cleveland Birthplace Association
Friday October 22, 2021, $15.00 each
Tours start at 4:30 and will go every half hour to the early evening.  
(Raindate, Saturday October 23, 2019)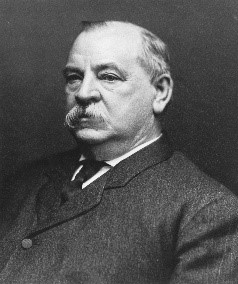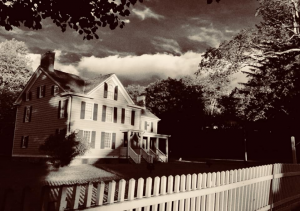 A locomotive going too fast, fires going out of control, stories about a world famous hotel, and an individual being pushed in a wheelbarrow for winning a bet are just a few of the stories which will be told at the Halloween Historical Tours with Ghost Stories presented by the Grover Cleveland Birthplace Association on Friday October 22nd.  (Raindate will be Saturday October 23rd.)    Tours will start at the Grover Cleveland Birthplace, 207 Bloomfield Avenue at 4:30 and will continue every half hour into the early evening. The walks will travel west on Bloomfield Avenue and will make stops at the First Presbyterian Church and many historical storefronts.  The final stop will be at the well known Cloverleaf Tavern.  Tickets are $15.00 each.  At the October 3th Caldwell Street Fair, tickets will also be on sale at the Grover Cleveland Birthplace Memorial Association Gift Store (Grover's Corner).  Each tour will be 45 minutes in length.    For more details, contact Paul Maloney at [email protected] or the Grover Cleveland Birthplace at 973-226-0001.
***  The grounds of the Grover Cleveland Birthplace Historic Site are currently closed to the public due to ongoing construction. The public is welcome to view the home from the public walkway along Bloomfield Avenue during this time.  ***

The Grover Cleveland Birthplace Memorial Association will not be hosting the July 4th Ice Cream Social in 2021. The Birthplace House and grounds are currently closed, and the Visitor Center opening date will not be confirmed until all inspections are passed. Due to a combination of the Covid pandemic and the yearlong, and ongoing construction project, the site is still in the process of being made safe and visitor ready.
The Caldwell – West Caldwell Recreation Department will stage a fireworks display on July 4th at the James Caldwell High School field in the evening.  Our supporting Caldwell merchants, the Cloverleaf Tavern, Guerriero Gelato, and Foodtown will all be open with good food, sliders, burgers, franks and fries, great ice cream and gelato, and sodas and beverages as well as groceries.
We sincerely thank the public for all your support in the past and look forward to being of service again.
Louis L. Picone "The Importance of Being Grover Cleveland"
To learn more about Grover Cleveland's life and New Jersey connections, check out this presentation by GCBMA board member Louis L. Picone – Author "The Importance of Being Grover Cleveland" (note this lecture was originally scheduled to help kick-off the events for "Grover Cleveland Week" which was unfortunately postponed) https://www.youtube.com/watch?v=d914Vznqo9U
Photos from the 1893 Grover Cleveland Inaugural Ball Reenactment held on Saturday November 10th 2018 can now be viewed.  CLICK HERE
To read the current and past editions of the Grover Cleveland Newsletter

CLICK

HERE
The Grover Cleveland Birthplace Memorial Association (GCBMA) is a conservancy and advocacy group dedicated to preserving the home and legacy of President Cleveland, the only U.S. President born in New Jersey. Through volunteer-based initiatives, our goal is to increase awareness and support of the Grover Cleveland birthplace and its heritage. The GCBMA activities include support of educational programs and lectures, interpretation and preservation of the birthplace and its collection of historic objects, and history-themed social activities which engage the public. Working in partnership with the State of New Jersey, we look forward to approval of our plan to build a Visitor Center which will provide space for educational and programming activities, as well as to display historically significant artifacts and exhibitions related to Grover Cleveland and his Presidency.
For the latest GCBMA News –

CLICK HERE


Interested in joining the GCBMA – CLICK HERE